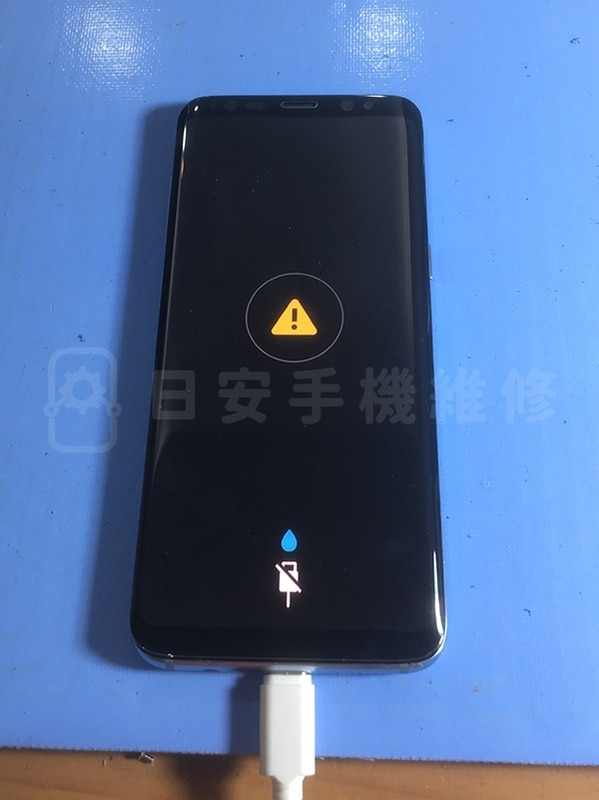 Samsung S8 will show exclamation mark and water drop symbol when charging,
Indicates that the charging hole is currently in a damp state, and the tail plug module must be replaced to improve it.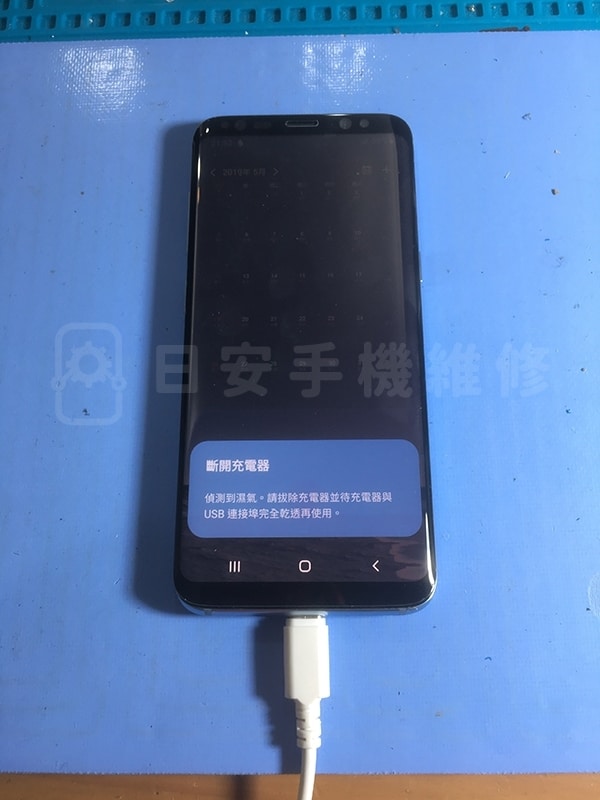 An error message will pop up when starting up and block the charging behavior.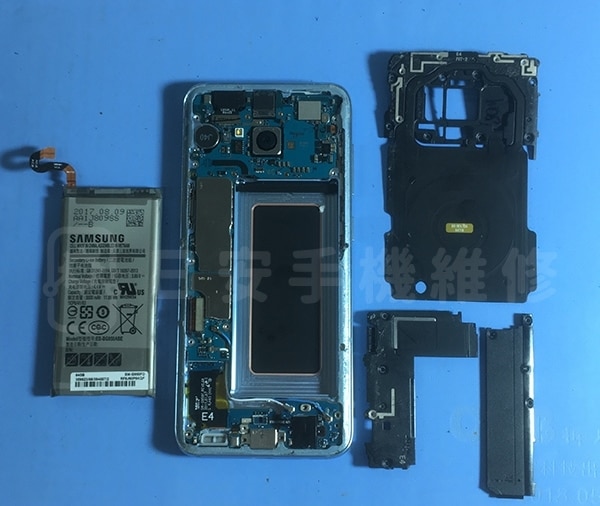 After removing the S8 back cover, then remove the protective cover, battery and so on.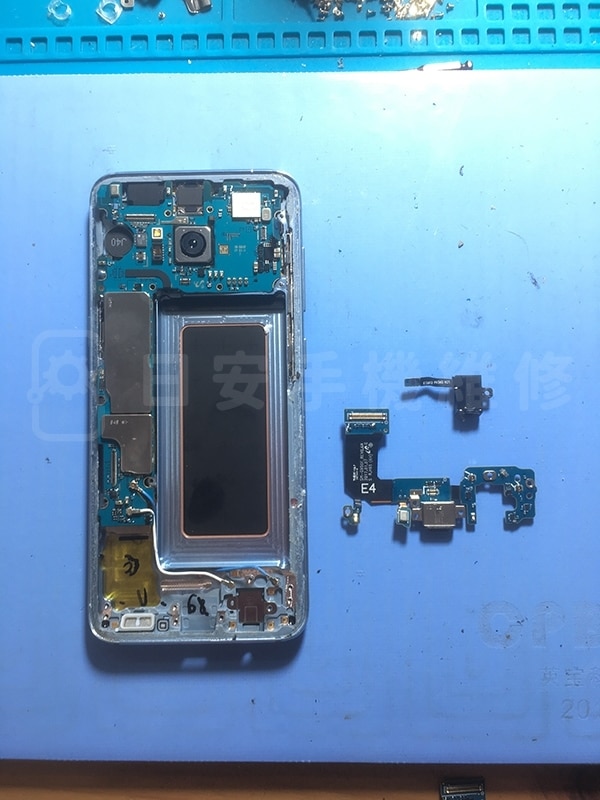 Carefully remove and replace the new tail plug module.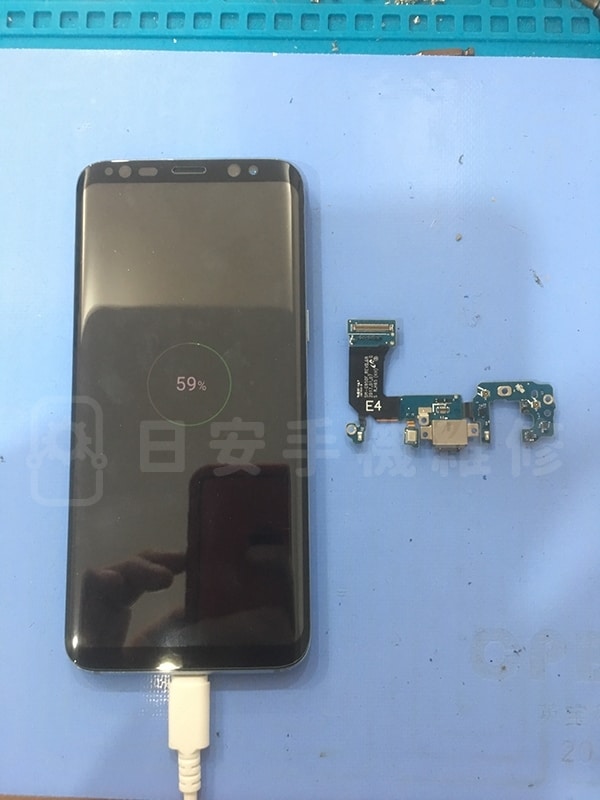 After the replacement, the charging status of the shutdown is normal, and the charging continues.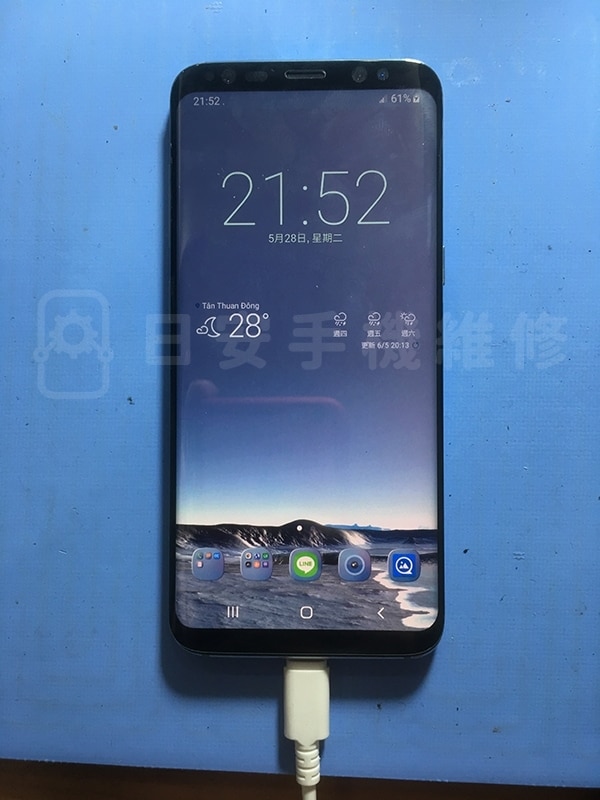 Charging at boot is also normal, gratifying 😆