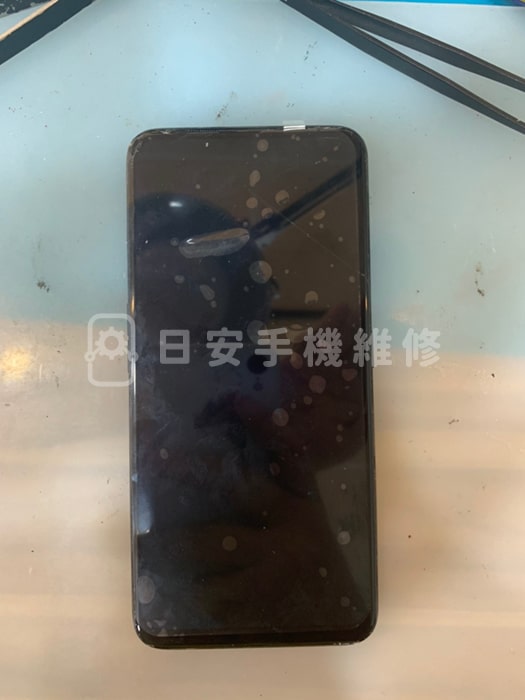 As long as the corners of the OLED screen are tapped, the liquid crystal will spread to the screen completely black.
Although the screen is detailed, it is the deadly nemesis of the handicapped party, even the cheap OPPO Reno 2z is no exception 😭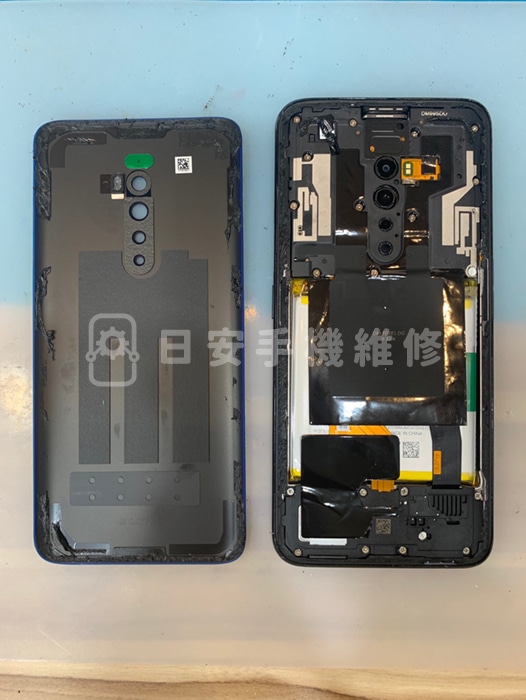 Remove the back cover, you can see the NFC sensor sheet, battery, cable and other parts.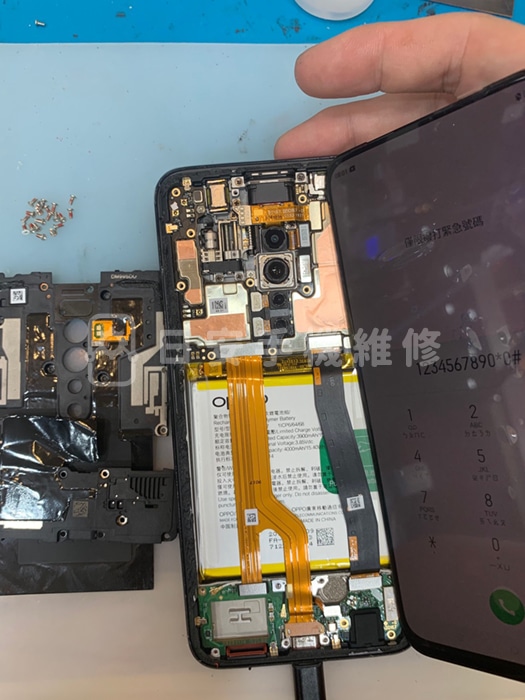 After removing the protective cover of the phone, buckle the screen cable to test whether the screen color and touch state are normal.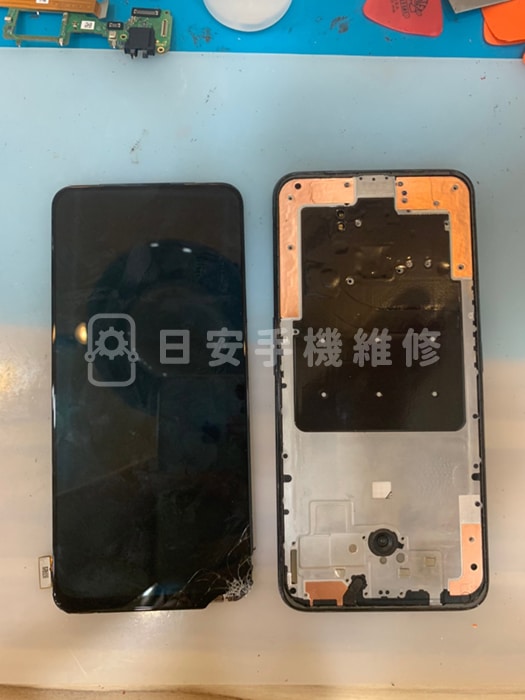 The test is normal, remove the old broken screen.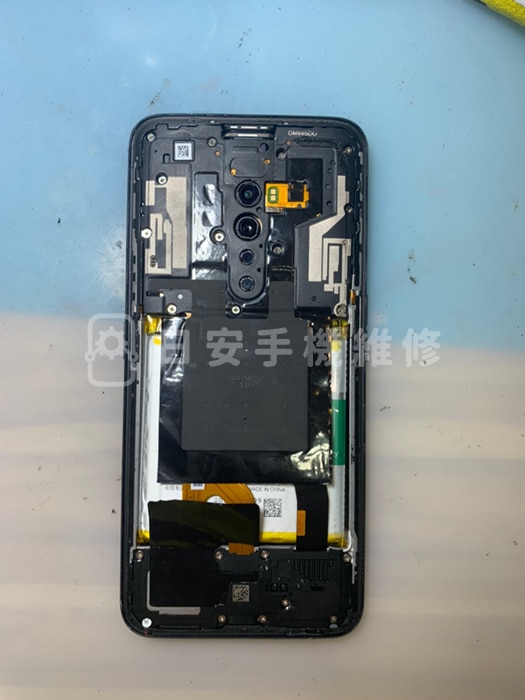 After installing the screen, reinstall other parts.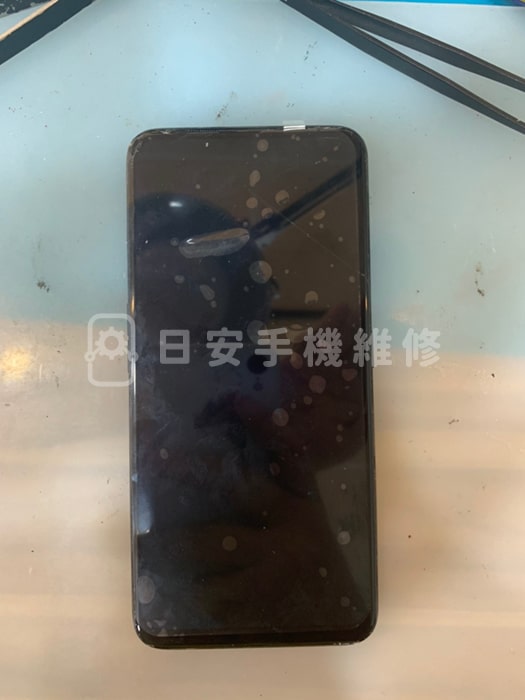 Repair is complete~~