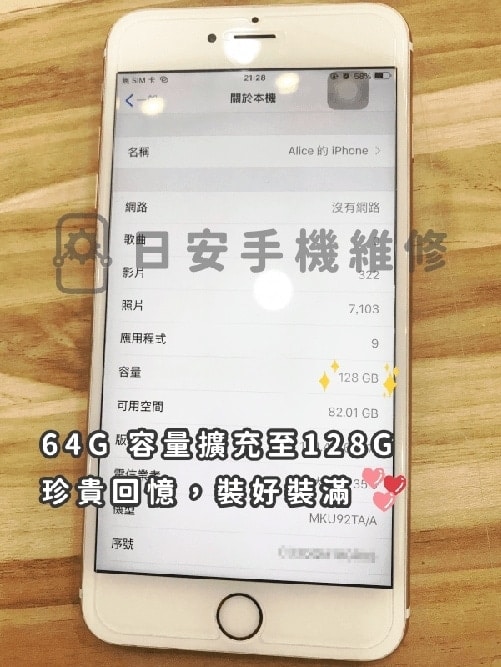 The owner is a newly-produced mother. Because the capacity of the phone is not enough for photos of baby, I hope to expand the capacity so that he can be full of love and memories.
iPhone capacity expansion is limited by how much up to his model Capacity, Ryan often meets cute guests and asks me if I can add 1TB? (Nope,Everybody also want the maximum capacity T__T)
For 6s Plus, the maximum expansion capacity is 128 GB. Because it will move to the motherboard, you will be asked to make a backup of your data before expanding the capacity.