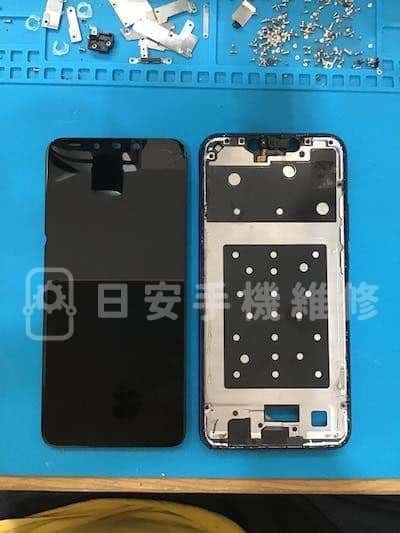 Huawei Nova 3i could not boot because the phone dropped to the toilet.
After the rescue, the screen still cannot be displayed.
After questioning, I learned that the owner had recharged the phone before coming to Rian.
When the phone's soaking water is not cleaned inside, don't rush it on and charge.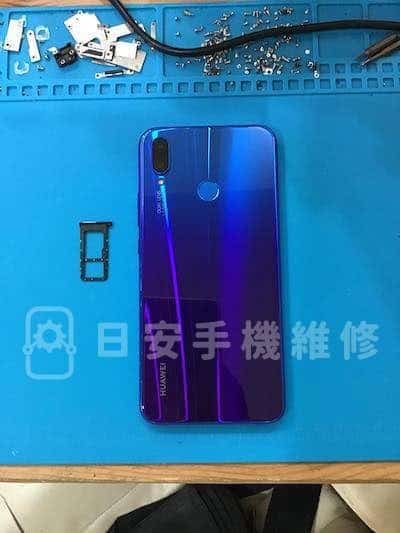 Remove Sim Card, SD Card, etc.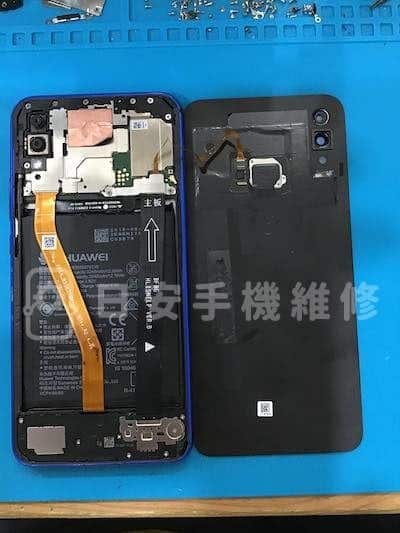 Remove the back cover, be careful of the fingerprint cable here,
and rashly disassemble, the fingerprint cable is easily broken.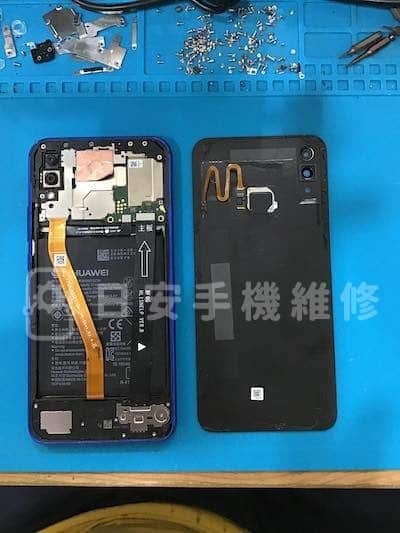 Carefully remove the fingerprint cable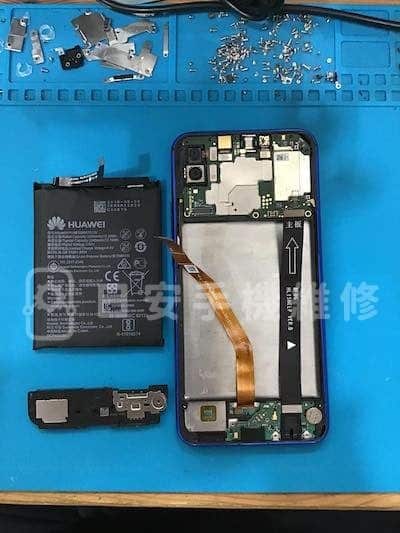 Remove the battery and protective cover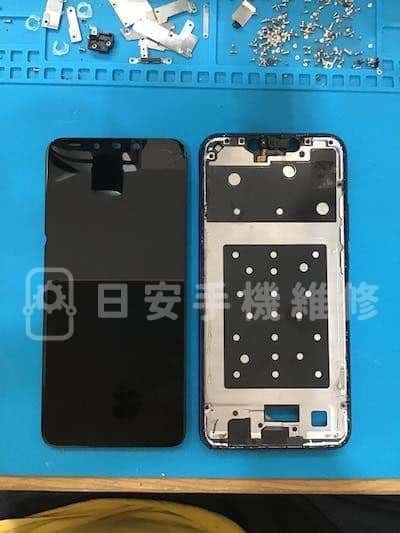 Remove the damaged screen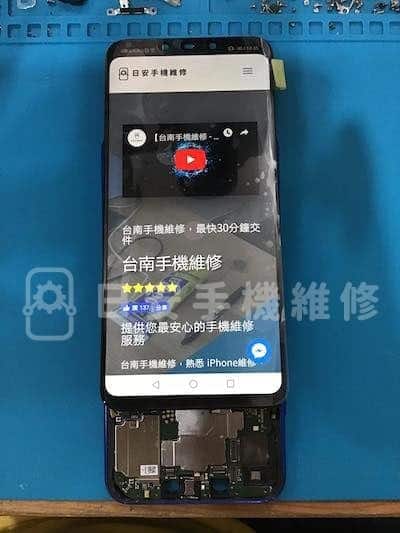 螢幕回裝測試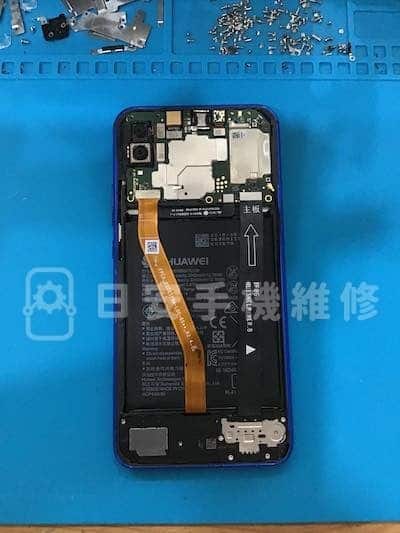 Reinstall other accessories.